Our Promises to You – Designed in Collaboration with Our Customers
We're excited to introduce our "Customer Promises" initiative, reaffirming our promise to put the Customer First and promote a culture of Listen, Act and Learn. The Customer Promises are a result of our collaboration with a group of customers who helped design these promises, using the National Housing Federation's Together with Tenants charter commitments as a guideline. This charter aims to foster positive relationships between landlords and social housing customers across England. You can learn more about Together with Tenants at the National Housing Federation website.
Our Promises
We're proud to be early adopters of this charter, working hard to pioneer it and build further positive connections with our customers. By embracing these commitments, we've crafted the following set of promises: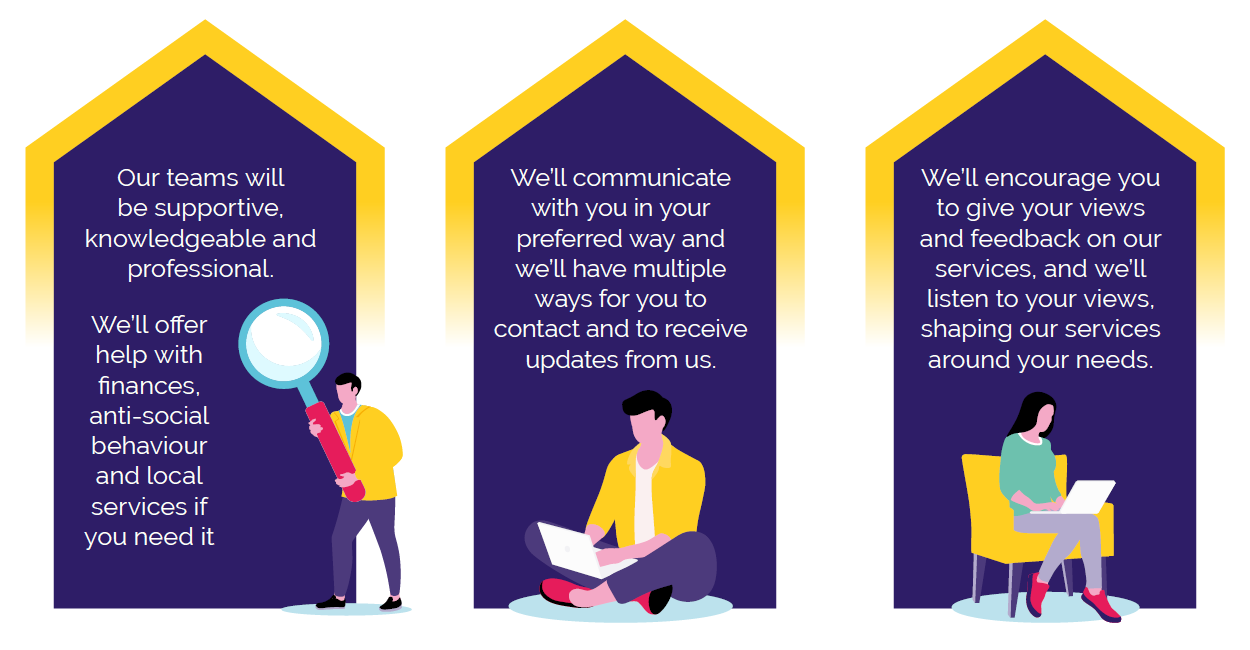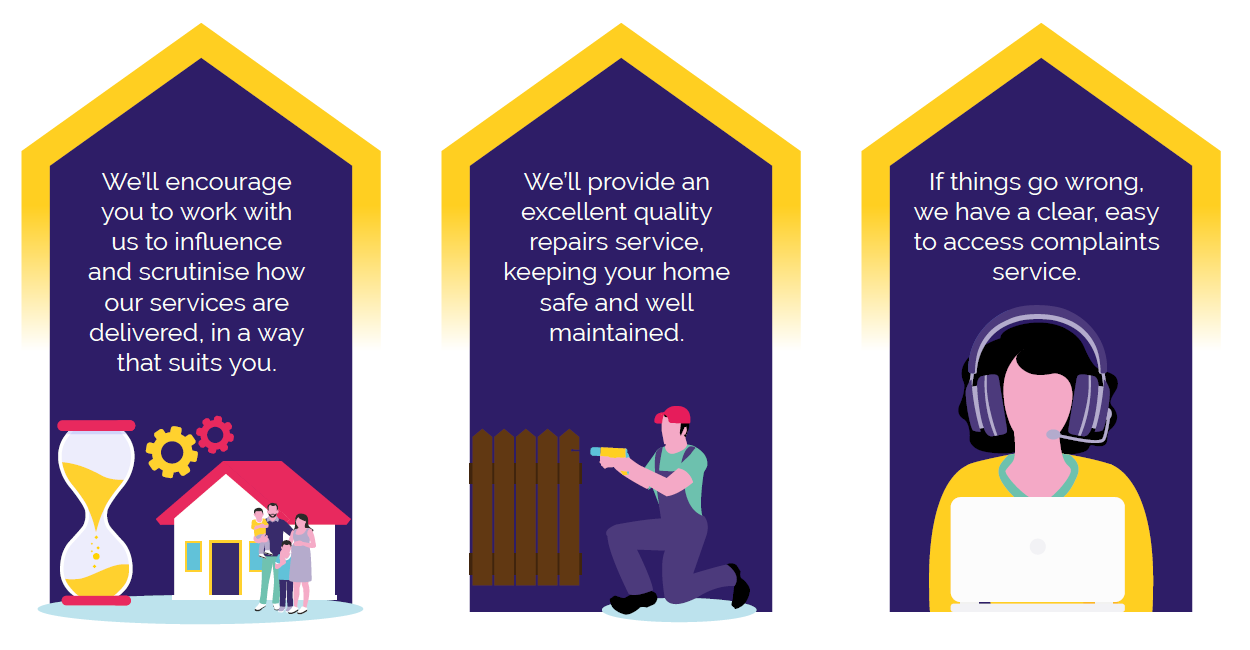 Alongside our request for you to 'Help us to help you':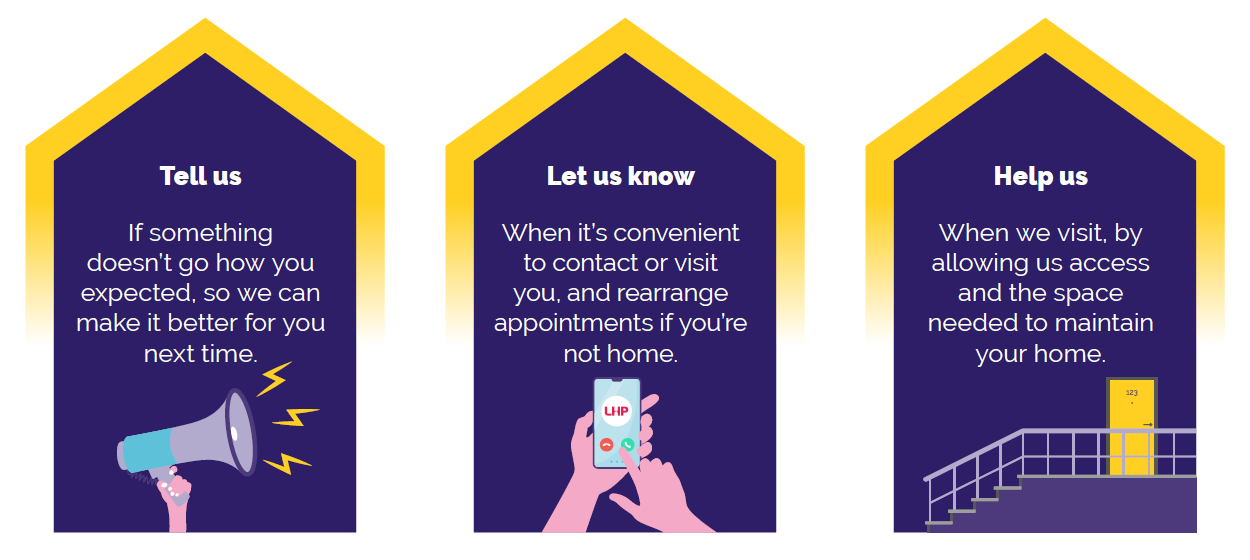 We've worked closely with a group of customers to create these promises, using the Together with Tenants charter commitments as a guideline.
You can download a copy of our Customer Promises here.
Want to get involved?
Customers just like you are already involved and having their say. Here's some feedback from our current customer panel on the work behind these promises:
'Really like the new version, it's clear and easy to read and I couldn't find any faults with it.  I can see how our input in the workshop has influenced this final version.' – Gary

'Looks a lot better than it did, and the 'Help us to Help You' section is worded much better.  What we suggested has made a difference.' – Jane
We're always looking for more customers to contribute – if you're interested in getting involved and helping us improve our services, please contact us.