Asbestos
Asbestos containing materials and products may be present in some homes.
If you are concerned about any suspect materials in your home, consider that it may contain asbestos until proven otherwise. You must not carry out any structural repairs or other home improvements to your home, apart from cleaning and basic decorating, without our permission. You may not be given permission if there is a likelihood of removing or damaging asbestos products.
Any unplanned structural damage to your property that may have exposed asbestos products must be reported to us immediately.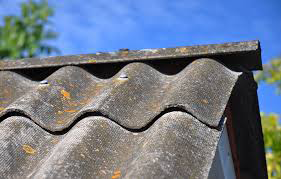 Decorating and DIY
If you have asbestos materials in your home, you should take extra care when you are doing any DIY.
Do not:
Drill, cut, saw, scrub, sand or disturb anything you think may contain asbestos

Scrape or sand asbestos materials before painting and decorating

Dust, sweep, or vacuum debris that may contain asbestos

Work on, damage or remove materials containing asbestos

Attempt to work on sprayed asbestos, lagging or insulating boards

Sand down, drill or scrape off Artex when it is dry

Break off pieces or break up large pieces of materials that could contain asbestos

Jet wash or clean asbestos cement products

Remove old floor tiles or lino – instead, leave them in place and lay new floor coverings over them

Remove textured coatings from ceilings or sand any areas where the paint is flaking, instead wash areas to get rid of flaking paint if needed
You are advised to cover over existing decorations rather than try to remove them.
Do contact us straightaway if:
Any materials you think may contain asbestos have been damaged or disturbed

Protective coatings or sealants are peeling or breaking off or if special labels have been removed

Asbestos cement-based products (such as guttering or shed roofs) become damaged or badly weathered or waste away.
Also, do make sure that:
Anything you think may contain asbestos stays in good condition and

Before you carry out any DIY work you get our advice. You may need our permission.
Remember, materials that contain asbestos which are in good condition and not disturbed are not a risk to your health