Communal Living
Many of you live in apartment blocks, sheltered schemes or multi-storeys and there are some extra facilities and responsibilities that come with having shared communal areas. You can find out more information by reading our Communal Policy, which is available to download here.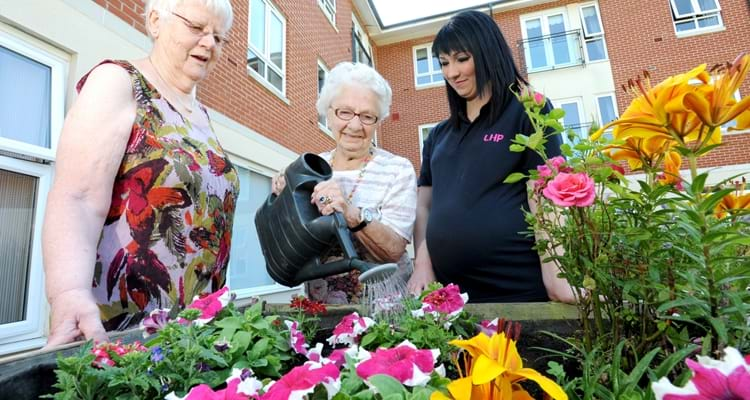 Door entry system
Door entry systems aim to secure the building and prevent unauthorised visitors gaining entry to them. Please do not allow anyone into the building unless they are visiting you or members of your household. You are responsible for the behaviour of anyone you allow into the building. Do not let anyone follow you in through the entry door unless you are certain that they have a valid reason for entering the block or you recognise them as being a tenant.
When you move into a flat you may receive a key fob which allows you entry into the shared communal block. These should only be held by residents and should not be given to visitors
Smoking
It is illegal to smoke in the enclosed communal areas of a building, such as balconies, stairwells, community rooms, landings and entrances.
Landings and other communal areas
We keep shared entrances, halls, stairways, lifts, passageways, rubbish chutes and any other shared areas clean, tidy, in reasonable repair and fit for use by you, other occupiers and visitors to your home.
In return, we expect you to keep them free from obstruction and rubbish. Please do not store or place any item in communal areas. We reserve the right to immediately remove any item that may cause a hazard or obstruction or fire hazard.