Make a difference & shape our services
We need your help to keep improving & all you need to do is tell us what you think
At LHP, we want to offer you flexible ways to work in partnership with us to provide the best services we can
Why get involved?
You get to tell us what you think
You get training & learn new skills to add to your CV
You get to meet new people
You only talk to us when & how you want to
You can make a difference to your community
Take a look at the range of ways to talk to us, then if you are interested in being involved, sign up to YourVoice!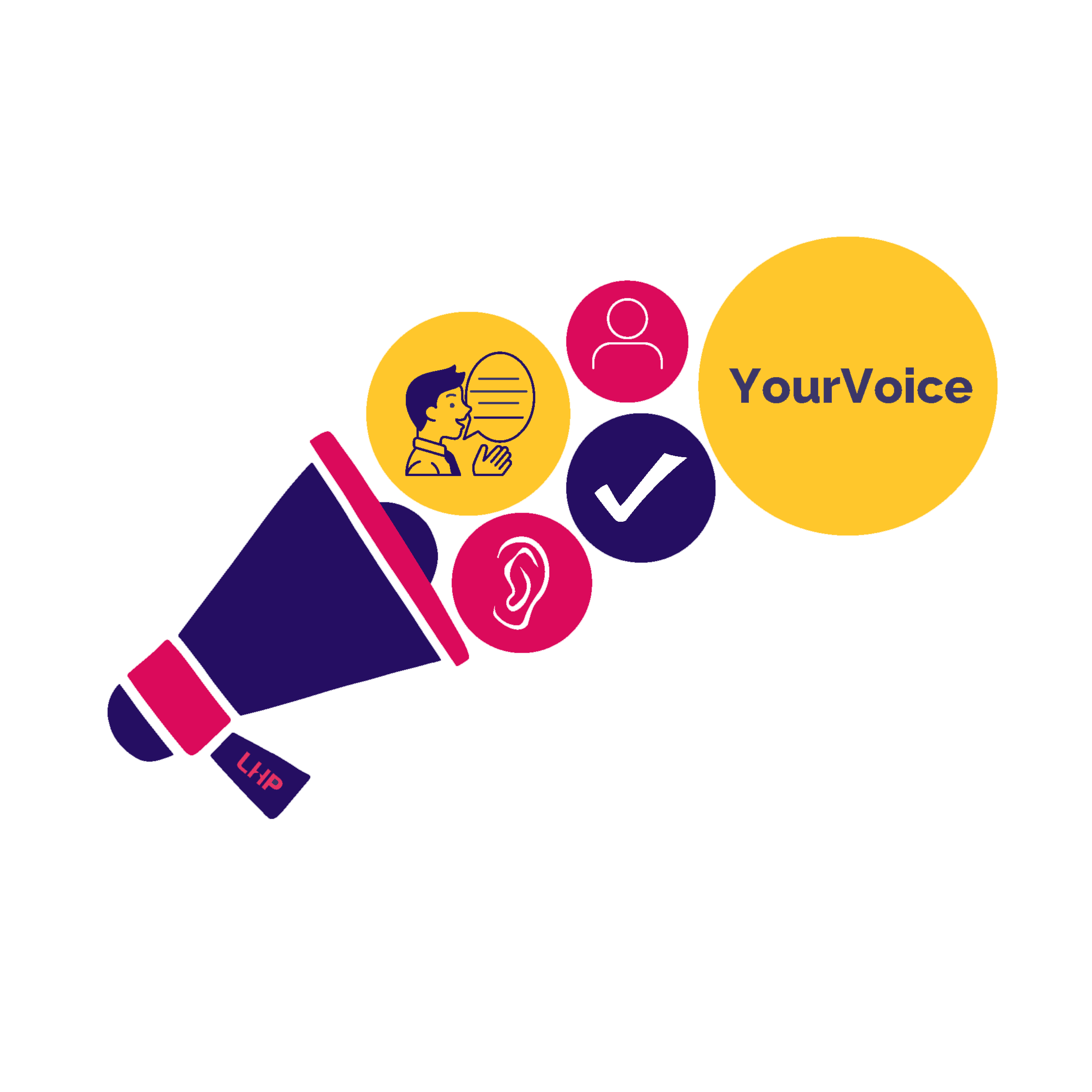 Get involved & have your say on our services with YourVoice
We're here to put you, our customer, at the heart of everything we do.  We're passionate about involving you in reviews of services, or development of new ones, and welcome your feedback via the YourVoice Hub.
In the YourVoice Hub you can find out more about how our customers have improved services, what you can get involved in, and any ongoing projects that you can have your say on.
We've developed a range of ways to get involved so that you can contribute when it suits you.
If you're looking for something a little closer to home, you can have your say on the appearance of your local area by joining our Resident Inspections Program, or join your housing officer on a walkabout of your neighbourhood.
YourVoice Hub
Join the conversation and have your say online, day or night!
Ways to get involved
Have a look at ways you could get involved and influence our services.
Your Community
Have an idea or project for your local neighbourhood? We can help!
Why get involved?
To find out more and to register your interest in getting involved, head to YourVoice.