Complaints
We know that things don't always go to plan but give us a chance to fix it. Call 0345 604 1472 to speak to our customer service advisors about the issues you're experiencing, and they will attempt to fix this and find a resolution during the call.
Whether you have a small problem or you want to make a formal complaint or you have an idea for how we can make things better, let us know using our online form at the foot of the page.
If they are not able to, or you would still like to raise a complaint, they can also log this for you.
As an organisation that puts the Customer First and promotes a culture of Listen, Act and Learn, we strive to investigate and resolve complaints swiftly and identify learning outcomes that will help drive positive change for our customers. These outcomes may identify where we may need to review our policies and procedures, any additional training that may be required or a change to the delivery of a service.
Some of the changes that we have made so far include: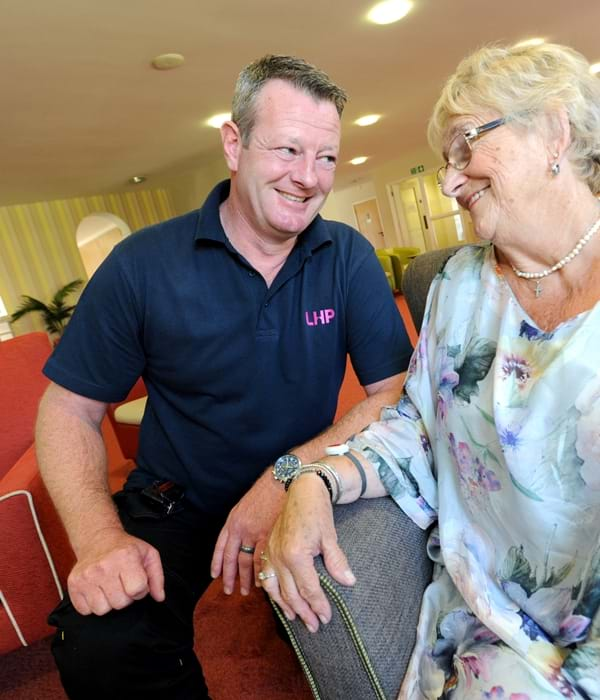 Who else could help me?
We would always encourage you to speak to us directly, as we can get things moving as soon as we are made aware of an issue. You can do this through the usual contact methods:
However, there are other options available to you.
You can seek advice or support from the Housing Ombudsman Service at any point of your complaint. You can contact them via:
You can also contact your local Councillor or MP for assistance with any issues or complaints. Further advice can be found in the Customer First Complaints Handbook.

Listen, Act and Learn – Our learning outcomes
As a Customer First organisation, we're committed to a culture of Listen, Act and Learn. We will be regularly publishing our latest learning outcomes to you on this page and in Our House, Your Home customer magazine.
Updated documents
We've updated our policies related to complaints (you can download them by clicking the relevant link):
Complaints Policy
Reasonable Adjustments Policy
Limited Contact Policy
Compensation Policy
We've also overhauled our Customer Complaints Handbook and introduced the Customer First Complaints Handbook. We will soon be sending a copy of this to you through the post.
New email address
We've opened a dedicated Complaints email at complaints@lincolnshirehp.com
How we will communicate with you
We're committed to reporting learning outcomes from complaints to you through our new Listen, Act and Learn graphics. We will do this monthly on this website and, going forward, in each edition of the Our House, Your Home magazine.
What does this mean for customers?
The changes to the process are outlined in the Customer First Complaints Handbook but they can be summarised as:
We will try to resolve your complaint as soon as we are made aware of any problems. Your complaint will be recorded immediately and thoroughly investigated to ensure we put things right.
You can still make a complaint in the usual fashion:
Complaints Form
"*" indicates required fields