Complaints
Whether you have a small problem or you want to make a formal complaint or you have an idea for how we can make things better, let us know using our online form at the foot of the page.
Sometimes things might go wrong. And when they do, we want to know. Please do not be afraid to express your concerns. This gives us the chance to review what has happened and where appropriate put things right and try to make sure is doesn't happen again.
Please note: From 1 October 2022, a change in the law means that residents will no longer have to contact a designated person or wait eight weeks before referring their complaint to us if they remain dissatisfied at the end of their landlord's complaint process. We are currently updating our Customer First Handbook to reflect these changes.
As an organisation that puts the Customer First and promotes a culture of Listen, Act and Learn, we strive to investigate and resolve complaints swiftly and identify learning outcomes that will help drive positive change for our customers. These outcomes may identify where we may need to review our policies and procedures, any additional training that may be required or a change to the delivery of a service.
Some of the changes that we have made so far include: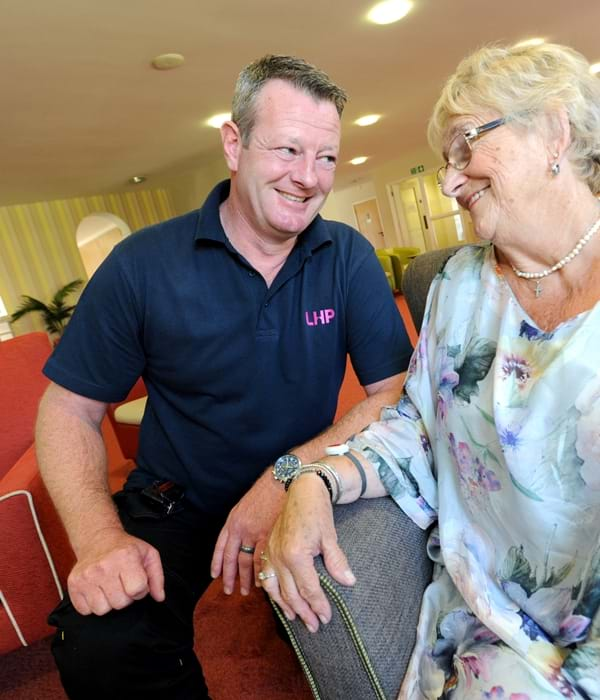 Updated documents
We've updated our policies related to complaints (you can download them by clicking the relevant link):
Complaints Policy
Reasonable Adjustments Policy
Limited Contact Policy
Compensation Policy
We've also overhauled our Customer Complaints Handbook and introduced the Customer First Complaints Handbook. We will soon be sending a copy of this to you through the post.
New email address
We've opened a dedicated Complaints email at complaints@lincolnshirehp.com
How we will communicate with you
We're committed to reporting learning outcomes from complaints to you through our new Listen, Act and Learn graphics. We will do this monthly on this website and, going forward, in each edition of the Our House, Your Home magazine.
What does this mean for customers?
The changes to the process are outlined in the Customer First Complaints Handbook but they can be summarised as:
We will try to resolve your complaint as soon as we are made aware of any problems. Your complaint will be recorded immediately and thoroughly investigated to ensure we put things right.
You can still make a complaint in the usual fashion:

Listen, Act and Learn – Our learning outcomes
As a Customer First organisation, we're committed to a culture of Listen, Act and Learn. We will be regularly publishing our latest learning outcomes to you on this page. Please see the graphic below for the latest examples of where we have taken your feedback and turned into a learning outcome that can improve our service delivery in the future. We will also be making copies of these graphics available in our Our House, Your Home customer magazine.