Lincolnshire Housing Partnership has secured a grant of over £8 million from the Government's Social Housing Decarbonisation Fund, which we are match-funding, committing £16 million to improving homes across Lincolnshire. This huge commitment and project will target some of our least energy-efficient properties, with 93.5% of homes being below an EPC C rating.
Over the next two years, 733 properties will be retrofitted with external wall insulation, and 82 air source heat pumps will be installed. These upgrades will result in estimated energy bill savings of up to £385 per year for LHP's tenants and reduce carbon emissions by over 330,000kgs per year.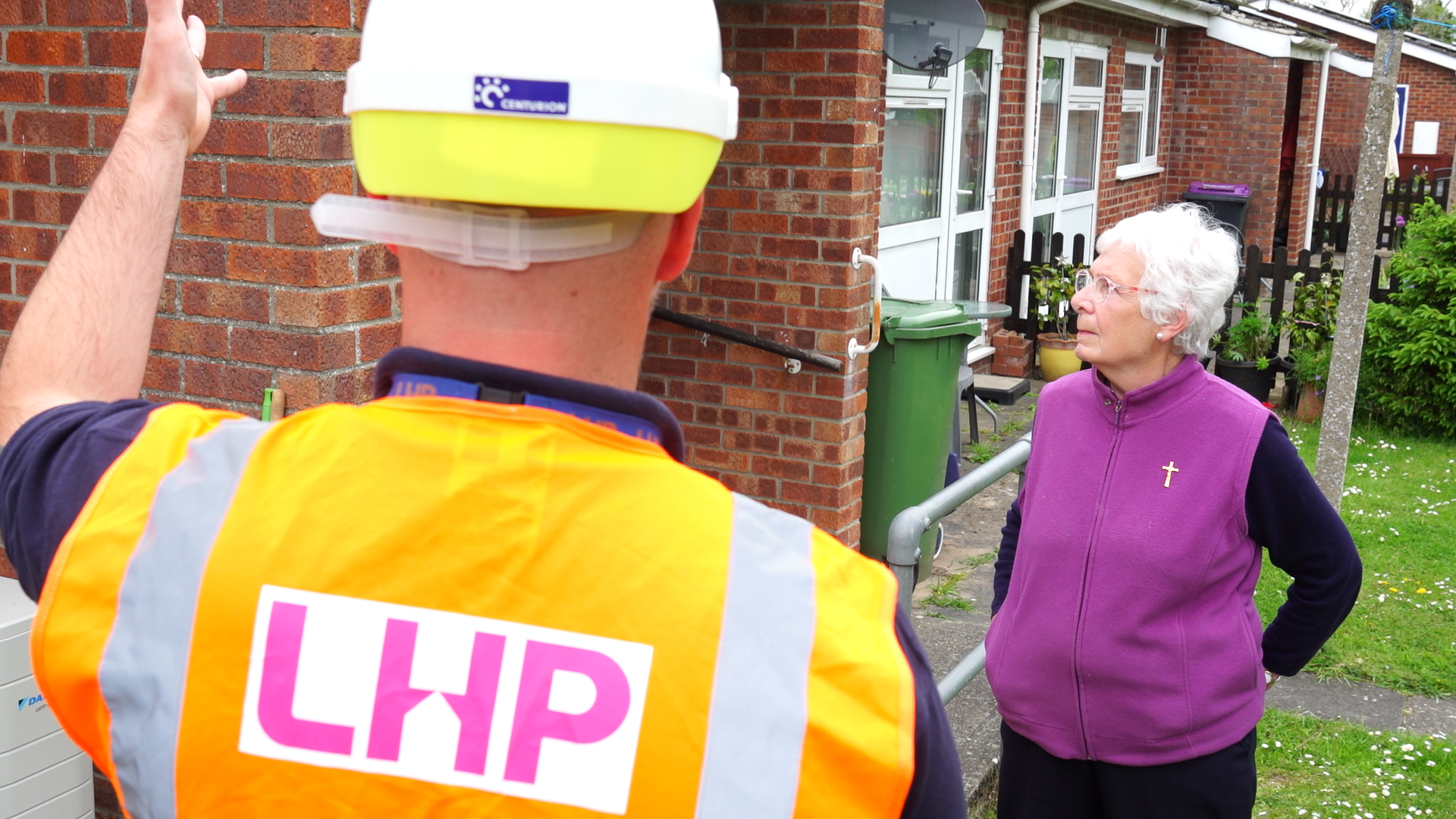 Who we're working with
We've partnered with E.ON Energy, one of the countries leading energy solutions providers, to deliver these upgrades across homes in Immingham and Grimsby. Customers will receive the improvements free of charge, and will be directly notified by LHP and E.ON of which upgrade they will receive.
You can find out more about our partnership with E.ON and the SHDF fund on E.ON's website.
E.ON have partnered with Thrift Energy, a specialist in energy saving retrofit improvements.
Together, E.ON and Thrift will contact customers directly to arrange surveys, before carrying out the works with minimal disruption.
Customers wishing to contact us about the work being carried out under the Social Housing Decarbonisation Fund can email info@lincolnshirehp.com