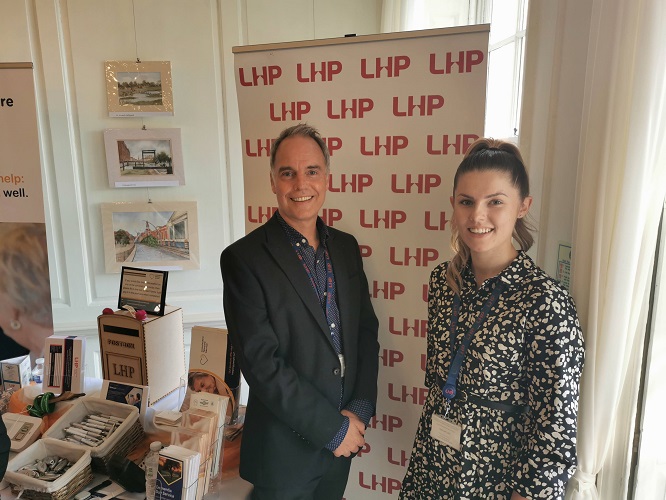 Posted 7 April 2022
Working with Tunstall to realise the benefits of digital TECS
As the UK moves to a digital communications network, we have been working to understand the impact on its equipment, services and customers, and evaluate the options available. We have collaborated with Tunstall to develop and implement an effective digital strategy that is integrated and inclusive.
Our focus for Technology Enabled Care Services (TECS) is on using it effectively to help people to live independently for longer, giving them a better quality of life, and maximising the length of their tenancies to enable continued investment into achieving the organisation's goals.
We have a longstanding relationship with Tunstall, and in recent years they have not only worked closely on a day-to-day basis, but have also collaborated to prepare a strategy for the UK's transition to a digital communications network and adapting its services to become more resilient and agile during and post pandemic.
Our Customer Service Centre Manager John O'Hanrahan said: "TECS is a major part of the way LHP delivers excellent services for all stakeholders and working with Tunstall has helped us to shape our service to become more agile and maximise the opportunities presented by the digital future for both our tenants and colleagues. We are driven by the same customer focused goals and working to achieve the same outcomes."
LHP and Tunstall have worked closely together to audit existing schemes and equipment and scope a potential footprint for new technology and service delivery models. The relationship with Tunstall is multi-layered – all touch points within each organisation communicate and collaborate to create excellent service delivery across all elements. As well as working together to improve services to our customers, Tunstall has supported successful bids to provide TECS to other organisations, and enable initiatives with partners in health and social care.
The culture change programme would not have been possible without using technology such as SaaS PNC 8.2 to enable service delivery to be restructured. Our strategy has been created by focusing on outputs, rather than presenteeism, to ensure the right services and processes are in place to deliver the right outcomes.
The service is also more robust as a result. Unexpected absence can be covered more easily, reducing the impact on both staff and customers, and staffing levels can be flexed according to demand.
The new approach has seen Average Handle Time decrease by around 10%, Average Wait Times reduce by approximately 30% (comparing the last quarter of 2021 to 2020), and even through the introduction of changes to working methods and the pandemic, all installation and TSA targets were met.
Our investment in new technology and systems has also created a platform for work with other organisations, such as providing a telecare service to 1100 South Kesteven District Council residents, working with Tunstall to onboard them to the SaaS platform, and providing a Smart Hub lone worker solution to St Barnabas Hospice.
You can find out more about our work with Tunstall on their website by clicking here.