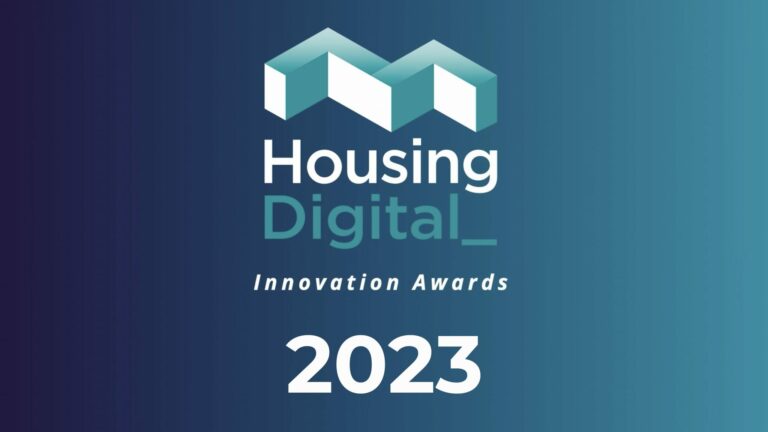 Posted 8 February 2023
We've been shortlisted for three Housing Digital Innovation Awards
We are delighted to announce that we have been shortlisted for three prestigious Housing Digital Innovation Awards.
The nominations come in the Most Innovative Partnership, Best Digital Innovation Team and Most Innovative Approach to Tenant Communications categories.
The winners will be announced at a gala awards ceremony on the evening of Thursday 9 February at Edgbaston Cricket Ground, Birmingham.
Judges praised us for our agile working approach, tenant communications and digital innovation throughout the three nominations.
Speaking about our shortlisting for the three awards, our Head of Customers John O'Hanrahan said:
"We're delighted to be shortlisted in these three award categories.
"When we started these projects, we wanted the ability to respond to customers in real-time, whatever the channel.
"We created a digital innovation team which has delivered measurable improvements across the board, with higher performance among our Customer Service agents and greater flexibility and satisfaction for our customers who can contact us whenever and however they want, without even needing to pick up the phone."
John continued: "We were the first housing association to integrate Tunstall PNC Alarm system to softphones via Microsoft Teams – enabling remote working capability for all agents which has improved agent morale and enhanced 24/7 customer care.
"The service is also more robust as a result. Unexpected absence can be covered more easily, reducing the impact on both staff and customers, and staffing levels can be flexed according to demand. The new approach has seen improvements in several key areas, and we're pleased to see this recognised at a national level."
Praised for innovation and continuous improvement
Simon Vickers, our IT Technical Specialist added: "Our network is about ten times better than it was before.
"Previously it was very complex, unreliable, and insecure, now it's one big, converged network.
"Security is significantly better and it's a much better experience for our customers and our staff, especially our phone system."
John also spoke of our desire for continuous improvement going forward. He said:
"The world doesn't stand still and nor do our customers.
"Technology is developing at a rapid pace, and it brings with it the ability to enhance our service to customers and utilise better ways of working which make our employees lives easier.
"Customers don't want to hang on the phone anymore, they want to self-serve. We pride ourselves on the service we provide to our customers, but they are changing the ways they communicate then we need to change the way we communicate with them.
"That's why we want to continue to innovate to ensure we have the most agile and flexible solutions, that we are supporting business agility through our cloud-first approach, ensure that we have built a platform fit for future growth, which is robust and secure and delivers value for money."
We can report improvements in service levels, higher performance, greater flexibility and agile working capability and reduced costs. Thanks to our digital innovations, metrics have improved across every channel, including:
Email answer times have dropped from 3 days to an average of 17 minutes during working hours
Increased customer usage by 68% to an average of over 1,500 customer emails each month
Increased usage by 73% to an average of over 400 customer contacts through social media each month
Interactions via digital channels have doubled to 26%
We have had over 7,000 customer contacts through the MyLHP app during 2022
Percentage of calls answered has increased to more than 91%
Saving of £40,000 per year by migrating from ISDN trunk estate to consolidated & centralised SIP service with inclusive call bundles