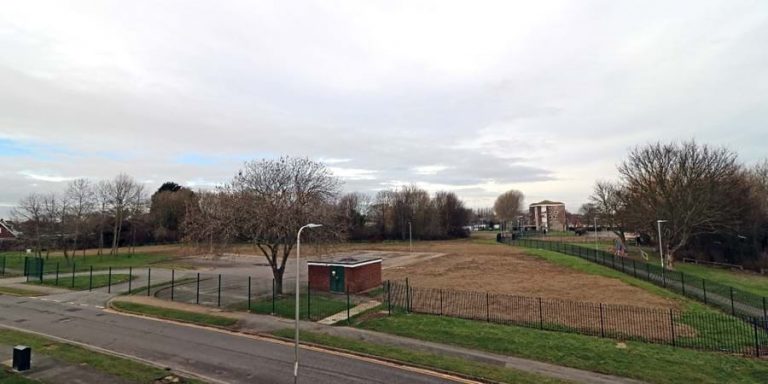 Posted 13 February 2019
Second Phase of Washdyke Demolition Set to Begin
THE second phase of a homes' demolition project marking a new dawn for Immingham's town centre will begin in early spring, as LHP continues to support its remaining residents to settle into new properties.
LHP has confirmed that, with the first arm of the re-development plan now complete on the Washdyke Estate, final preparations are being made for stage two work to start. The whole two-phase scheme involves the controlled demolition of 79 properties contained within seven blocks.
Carried out by DSM Demolition Ltd, which has just completed work on the East Marsh high-rises in Grimsby, the first phase blocks were Laceby House, Barnoldby House, Weelsby House, Hawerby House, Brigsley House and Great Coates House – along with the garages off Park Close.
Meanwhile, the last remaining residents are now finalising new home arrangements.  LHP Project Manager Rachel Munoz confirmed that almost 90 households have been supported to find new homes, with 37 of them staying in Immingham and a further 29 moving to Grimsby and Cleethorpes. A total of 50 have remained as LHP tenants.
Of the future, LHP Director of Property Mark Jones said: "We will be working with the local authority, the town council, other partners and local residents to shape ideas for new housing on the demolished site to provide a bright future for the centre of Immingham."
As reported, the works began following extensive public consultation, with all affected residents offered rehousing, home-loss payments, variable disturbance payments and provided with a designated relocation support officer to assist in their rehousing.
In considering its decision to demolish, the housing provider cited a declining demand for this type of accommodation, high tenancy turnover, outdated accommodation in need of modernisation, the impact of the government's welfare reforms and the opportunity for much needed area regeneration.
LHP would like to remind residents that:
Buildings waiting for demolition are unsafe.
No-one should enter any of the properties at any time.
Neighbouring residents should not allow their children to play in or around these buildings.
Heavy machinery will be on site and this is very dangerous.
The public should keep at a safe distance away from the works at all times.