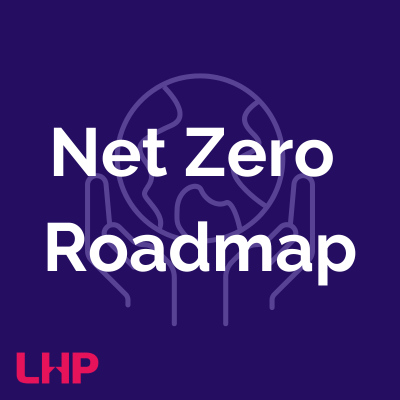 Posted 11 August 2023
Our Roadmap to Net Zero
We're delighted to share our Net Zero Roadmap!
Becoming a Net Zero business by 2050 is an ambitious target, that requires bold thinking and decisive action. We've put together our new Net Zero Roadmap, which shows the path we'll take to achieve this goal.
This document is a huge step towards our aim of reducing our environmental impact and provides guidance on how we can reduce carbon emissions to align with the government's target to become Net Zero by 2050.
We'll be taking some exciting steps as a business to transform how we work, and our roadmap shows you some of the ways we'll achieve this.
We've also put together a short video which tells you a little more about why this is so important for our customers, LHP as a business, and the planet.
Click to read our Net Zero Roadmap in full: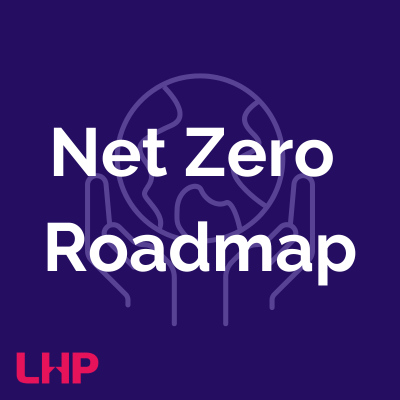 If you're interested in learning more about how we're putting Sustainability at the heart of everything we do here at LHP, you can check out our Sustainability section for more information and resources, or reach out to our Sustainability Manager, Libby Kerman.