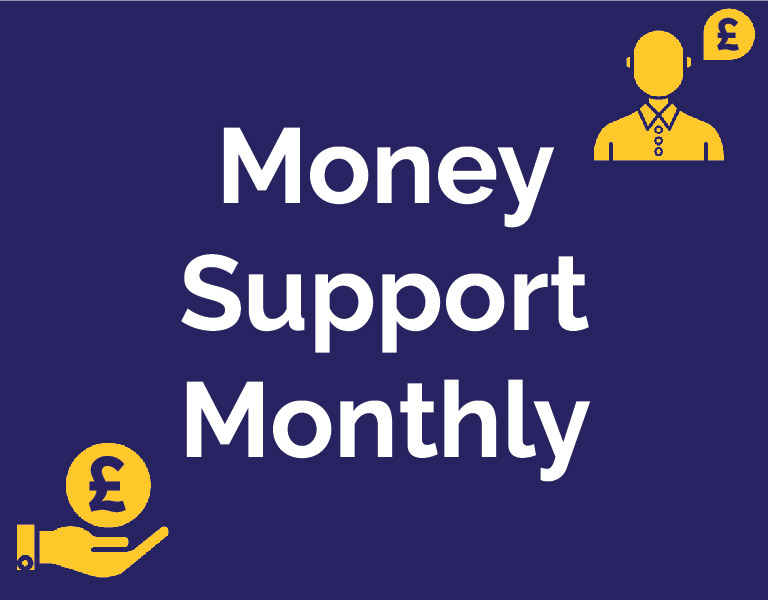 Posted 9 June 2023
Money Support Monthly June: Helping Hands, Hardship Funds, and Hints Galore!
The newest addition to our family, Laura, has hit the ground running, taking on cases and offering her support to our cherished customers. Next month, we'll be giving you the chance to meet some of our money support advisors and learn more about the fantastic work our team does.
We previously shared details about the new LHP Hardship Fund, an initiative offering vouchers up to £250 per household, aimed at supporting new and existing customers who are struggling financially due to the current cost of living crisis.
We're pleased that so far we've assisted four individuals though the LHP Hardship Fund, and encourage anyone needing support to contact the Money Support Service.
Success Story Spotlight
Our Success Story Spotlight showcases one of our real customers who contacted the Money Support Service. Names have been changed for privacy reasons.
Bill reached out to our service after his income was reduced to Statutory Sick Pay following an accident. Through the Money Support Service we:
Successfully applied for Universal Credit giving Bill an additional income of full rent payments of £313.76 per month.
Identified Council Tax Support was missing, thus reducing the amount of liability Bill had to pay each month whilst he was off work.
Successfully applied to a Benevolent fund due to Bill's work history, which cleared the arrears of £1077.65.
Applied for a Household Support Grant awarding Bill a further £250.
We were delighted to assist Bill in these ways which will give him more peace of mind during a difficult time.
Expert Tips & Tricks: Shopping Savvy Tips
If you've got a keen eye for deals, consider exploring Discount Outlets and Clearance Sales.
And have you heard of Amazon Warehouse? It sells customer-returned or slightly damaged products at remarkable prices. Use the Discount Finder at MoneySavingExpert to secure the best deals.
Money Saving Tip of the Month: Energy Vouchers
You have until the end of June to claim any unspent energy vouchers – time is running out! If you're on a pre-payment / top-up meter you only have until the end of June to cash in any vouchers you haven't used. These vouchers were sent out by energy companies, and lots have not been claimed. You should have received vouchers from your energy company – if you haven't and think you should have, get in touch with your energy company.
A High-Five for Customer Satisfaction
Our customer satisfaction survey results soared in April, with 100% of respondents finding our advice relevant and our service accessible. A satisfying 80.95% reported that our support had positively impacted their situation.
We received heartfelt appreciation from a customer who benefitted from the Money Support Service, affirming it had made a significant difference to their circumstances.