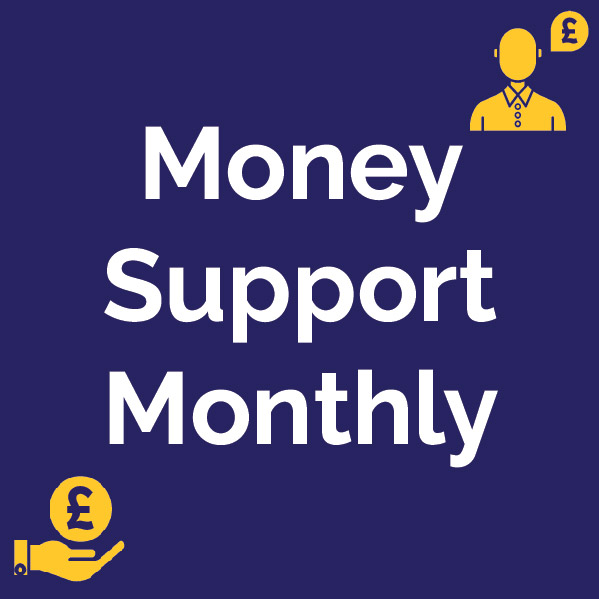 Posted 17 August 2023
Money Support Monthly August: Get Ready For School
August is well under way, and we're here to share some exciting numbers with you that showcase the progress we're making and the tremendous impact our expanded services are having on lives.
🌟 Customer Support Numbers Are Soaring!
In July, we assisted a whopping 175 customers.
Taking stock of the year, we've extended our support to 534 customers. To put this in perspective, by this time last year, we had assisted 261. This means we have more than doubled our reach, and it's evident that the recent expansion to the team is truly making a difference.
📊 Increasing Household Income
July saw us secure an additional £71,108 in household income for our customers.
Year-to-date, this total shoots up to £193,433 – a leap of 41% from last year's £137,135 during the same period.
Out of July's gain, £15,906 went directly into rent accounts.
An impressive average of £406 was the benefit per customer for July. That's transformative!
🔗 Referrals – The Word is Out
July brought in 172 referrals to our service. While this is a slight dip from June's 200, it's still commendably higher than May's count of 136.
Taking a broader view, our annual tally stands at 651 referrals to date. This figure is almost double what we recorded last year, an indicator of the growing trust in our service.
💰 LHP Hardship Fund – Making a Real Difference
In July, we saw 27 applications to the LHP Hardship Fund.
We're proud to share that we've distributed vouchers amounting to £4,905.62 this month alone, providing much-needed relief to those in need.
The numbers speak volumes, but behind each statistic is a life positively impacted, a family comforted, and a community strengthened. We're here for you, and we're committed to ensuring that every penny counts. Don't forget if you or someone you know needs support you can contact the Money Support Service, As always, stay savvy and keep saving!
Expert Tips & Tricks: Save money when shopping online
Did you know there's several useful plugins for your browser that can help you save money while shopping online?
Extensions allow you to install plugins to your web browser, which can automatically tell you if there's money you can save on the website you're shopping on. They can help you find voucher codes and deals and save you money!
Check out Honey, VoucherCodes), Pouch and Mino.
Money Saving Tip of the Month: Get School Ready
The new term is rapidly approaching, which means it's time for new uniforms. Money Saving Expert has a summary of where to pick up some great deals on school uniforms. In addition, ASDA are offering 10% off at George when you send a minimum of 10 old items of clothing to their recycling service.
Looking to keep the kids fed while they're at home over the summer holidays? Prima has a list of places kids can eat free or for just £1 over the summer.
Meet the Money Support Service: Dianne Norris
Each month, we're shining a spotlight on some of the members of the Money Support Service and the amazing work they do. This month, we're meeting Dianne Norris, Benefits Officer.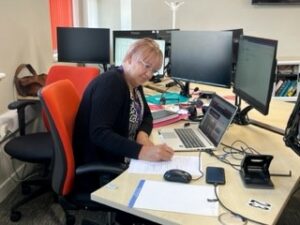 Q: Hi Dianne! So, tell us, what inspired you to become a Money Support Advisor?
A: When I worked in North Yorkshire, I worked with 16-25 year olds who were homeless or at risk of homelessness for 9 years. I delivered housing related support and money/benefit support was a large part of the intensive support I delivered. When I moved to Lincolnshire over 3 years ago, I worked for Making Space as a senior housing officer. This role had limited contact with the customers as the properties were supported housing with 24/7 care staff. I missed working closely with customer's and when I saw the money support role advertised, I knew I had to apply.
Q: Tell us about a memorable moment from your time as a Money Support Advisor. Was there a particular case that really stood out to you?
A: After receiving a referral for a customer who wanted support to claim her state pension, it became clear this wasn't straight forward. The customer was 66 years old and should have claimed her pension in July 2022, and she did make a call to pension services; but when she hadn't received anything, and a friend had told her you didn't get a pension until 67, she hadn't chased it up. After numerous calls to the pension services, I finally got answers and the customer's pension had been suspended and never paid. The customer then received over £8,000 and was able to pay off her rent and council tax arrears.
Q: What's the most rewarding aspect of your role at the Money Support Service?
A: I would say the most rewarding part of being a money support advisor is being able to help customers become more financially independent and preventing them from losing their home because of debt.
Q: How would you describe a typical day at work? What are some of the challenges you face, and how do you overcome them?
A: It is an extremely busy role involving telephone appointments, home visits, meetings, completing applications and forms and working with other agencies to deliver the best service I can. I started to struggle managing my case load and I was working way over my contracted hours. Referrals were coming in daily, and with home visits I was having to work long hours. I resolved this by realising I had to plan my diary better and not taking on more than I could manage. I reduced the amount of home visits and left myself a day free of appointments so I could catch up on my paperwork. I prioritised my workload better.
Q: If you were to explain to someone struggling financially about how the Money Support Service can make a difference in their life, what would you say?
A: I start by introducing myself and not promising anything I can't deliver, because sometimes the customer is receiving everything they are entitled to. I find that completing an income and expenditure analysis with a new customer can help identify any benefits they are not already claiming, and I would go through their expenditure to check if there are any cheaper tariffs that could reduce their out-goings. I would ask if the customer would like a copy as this is a good tool to assist with budgeting. I would go through anything I have identified that would increase their income but also make them aware that it's not always guaranteed that it will be awarded. Sometimes it's not always the big outcomes that make the difference, sometimes it can be a new washer or cooker that they receive through a grant or an award from the LHP Hardship Fund that helps them through a short-term hardship.
Thanks to Dianne for such an interesting insight into your life as a Money Support Advisor!