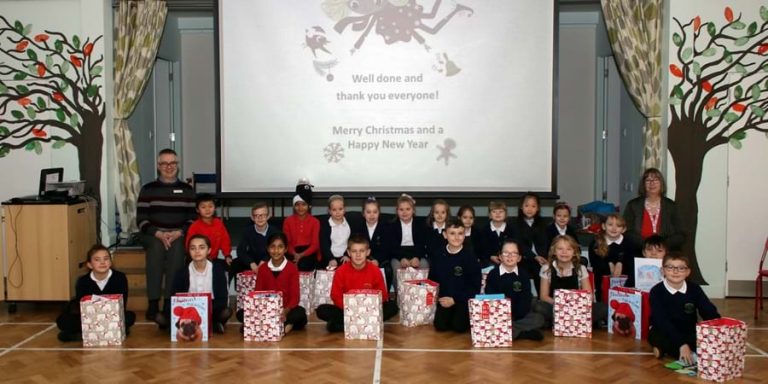 Posted 14 December 2018
LHP's Festive Greeting
Arty Archie Skipsey, of Littlecoates Primary Academy, Grimsby is the winner of our first ever LHP Christmas design competition.
Pupils at the West Marsh school were given the opportunity to design our Christmas greeting.
Joining Archie in the top three were Emilya Sidorova, who was second, and Callum Stiff, third.
The three winning pupils received book vouchers in keeping with the school's focus on reading, with Archie's design used as the LHP Christmas greeting as well as online.
Each of the final 25 entrants received a Christmas goodie bag at a special school presentation.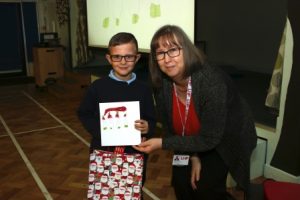 LHP head of housing Deborah Tempest, who presented the awards said: "The standard of designs was excellent – with a real focus on good neighbours and the local community which obviously fits in with who we are as a business. It was a difficult decision but we really liked the cheerful design that Archie created."
Littlecoates head teacher Neville Wilkinson said: "We are grateful to LHP for inviting us to design their Christmas cards.
"Our children had great fun creating their designs and it also gave us an opportunity to talk to them about the importance of community."
Littlecoates Primary Academy is our partner school. Our West Marsh neighbours, we're both strongly committed to creating opportunity and aspiration for young people.