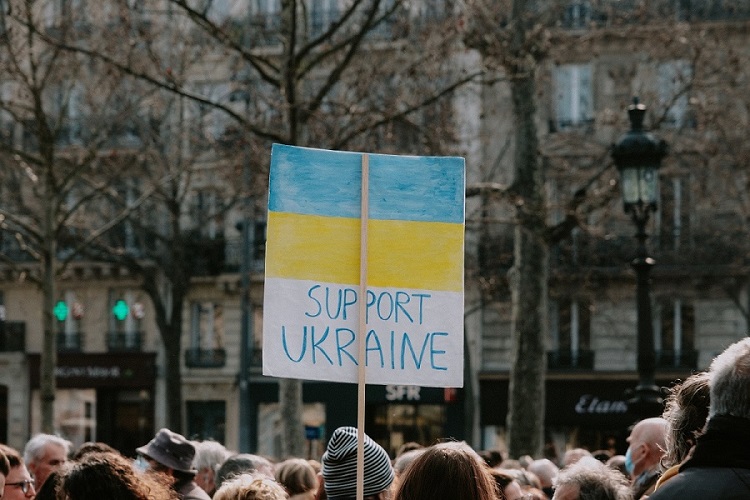 Posted 16 March 2022
Homes for Ukraine scheme
The ongoing invasion of Ukraine by Russian forces has led to a huge humanitarian emergency, which will see the biggest refugee crisis in Europe since the Second World War.
The government has launched a sponsorship scheme for residents wanting to offer accommodation to Ukrainian refugees.
We want to support those customers who wish to volunteer for the scheme. Please consider your tenancy conditions before applying to the scheme, especially around overcrowding. Accommodation must be available for at least six months, be fit for people to live in, and suitable for the number of people to be accommodated.
You can register your interest to provide accommodation for Ukrainian refugees and find out more about the scheme on the government website by clicking the link below:
https://homesforukraine.campaign.gov.uk/
This bespoke scheme will offer a route to those who want to come to the UK and have someone here willing to provide them with a home. It will enable individuals, charities, community groups and businesses to volunteer accommodation and provide a route to safety for Ukrainians, and their immediate family members, forced to escape their homeland.
Tenants can offer spare rooms to the scheme. As your landlord you will need our consent to take part in the scheme. There will be a check in place to ensure our permission has been sought, when those seeking accommodation are matched with available properties.
Those who make an offer of accommodation will be entitled to an optional  tax-free "thank you" payment of £350 per month.
We understand that this will not affect someone's benefit entitlement or council tax status, such as single occupancy discount.
Further details can be found on the FAQ link below.
https://www.gov.uk/guidance/homes-for-ukraine-scheme-frequently-asked-questions
As a Housing provider, we are continuing to work with our local authority partners and Lincolnshire Refugee Resettlement Group to understand how we can assist in this crisis and await further government guidance.