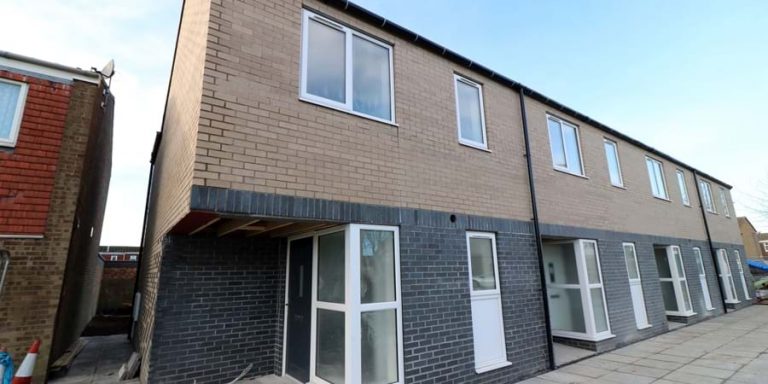 Posted 6 February 2019
Derelict Garage Sites Transformed
A new LHP development has seen two derelict garage sites transformed into modern housing in central Grimsby.
Going onto the rental market within the next month, the eight new two-bedroom houses have been built as part of our drive to rejuvenate urban areas of North East Lincolnshire by developing pockets of land owned by us.
This latest project has centred on Bradley Park where we had two sets of disused garages, which had fallen into disrepair and were attracting anti-social behaviour.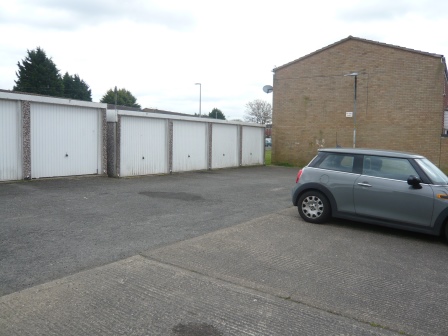 With funding assistance of £380,000 from Homes England, the Government body that offers financial support to such projects, LHP has invested a total of £820,000 in the scheme. With the garages demolished, developers G.S. Kelsey were engaged to build the new homes on Bremerhaven Way and Dolby Vale – both off Beechwood Avenue.
Designed by Grimsby architect Ross Davy Associates, they are all two-storey in size, with two bedrooms and a bathroom on the top floor and a living/dining area, kitchen and small washroom with a toilet downstairs. Each come with a rear garden, and there is a selection of private parking spaces for residents.
Meanwhile, work is continuing at a similar scheme on the East Marsh where another derelict garage site is being transformed for housing.  A total of 15 new homes are being built on the land, which splits between Bodiam Way, Werneth Way, Wellington Street and Harlech Way. This follows similar developments in St Ives Crescent, Murfin Court and Service Road 8.
LHP Director of Property Mark Jones said: "This is yet another example of LHP's commitment to working with partners to transform what have previously been seen as 'eyesore' sites, providing quality homes for rental and improving the area for existing residents."