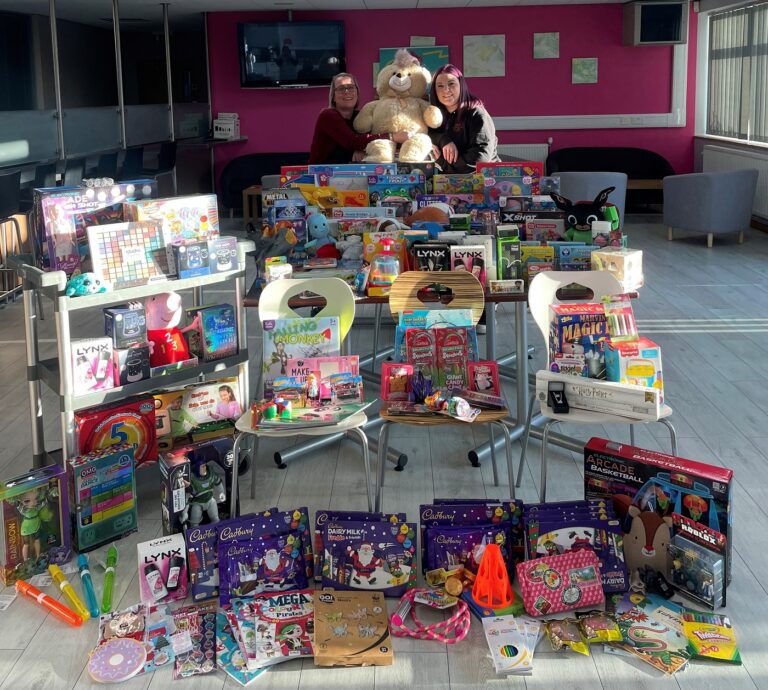 Posted 10 January 2023
Christmas generosity for children in temporary accommodation
Our teams in Grimsby came together before Christmas with a toy and present drive to help spread some seasonal cheer to children in temporary accommodation.
In total, there were 59 children staying in temporary accommodation in North East Lincolnshire over the festive period. Donations from our teams meant that all those children had a present to open on Christmas morning.
Councillor Margaret Cracknell, portfolio holder for children and education at North East Lincolnshire Council, said: "Christmas should be a time of joy and happiness, but we know that many don't get to enjoy it in the warmth and comfort of their own home, or with an abundance of family around them.
"With the help and generosity of Lincolnshire Housing Partnership, we were able to wrap up lots of gifts to give to those who weren't spending time at home, or with family."
Making Christmas for so many families
Megan Hammond, Accommodation & Support Co-ordinator at the Homelessness Prevention Service added:
"A huge thank you to LHP for all the hard work they put into our present appeal.
"We have been absolutely blown away by their generosity – we really cannot thank you enough.
"Their donations have enabled us to give a large bag of presents to every family in temporary accommodation.
"That's over 50 children and their families that benefited directly from this. These donations really made Christmas for so many families."
You can read more about the Homeless Prevention Service on the North East Lincolnshire Council website.