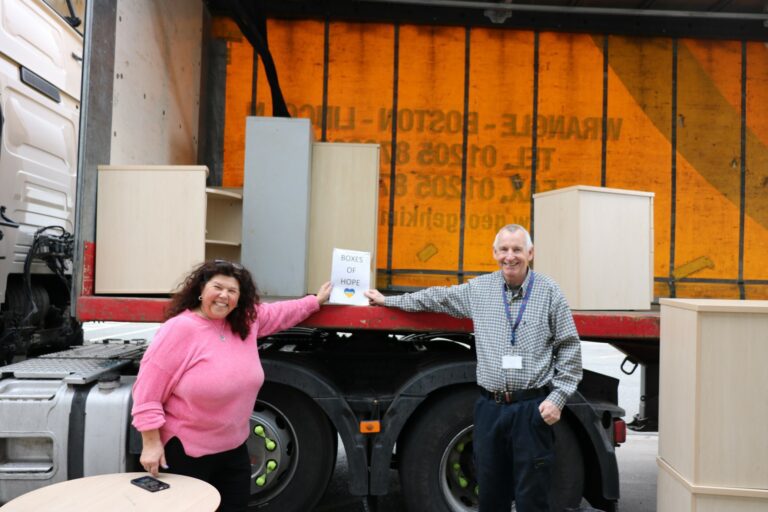 Posted 10 March 2023
Boxes of Hope to those in need
As part of our Grimsby office move to Cartergate, there is lots to be done at our Westgate office to clear the building now that we've left.
We have recently donated an abundance of furniture including drawers, cabinets, and desks from the Westgate office to Boxes of Hope, a charity who have been supporting Ukraine by sending over aid resources and materials.
The Boxes of Hope team, some volunteers, Coopers Removals, as well as LHP colleagues including Phil Madin and George Holcombe, attended the lorry pick-up from Westgate to support the charity with loading the lorry and making sure everything ran smoothly.
Mandy Baxter, Managing Director of Boxes of Hope, as well as John Berry, Operations Manager at Boxes of Hope but also one of our Assistant Repairs Surveyors here at LHP, and the rest of the team and volunteers at Boxes of Hope arrange for lorries to regularly deliver aid to Ukraine.
You can visit the Boxes of Hope website here: https://boxesofhope.co.uk/