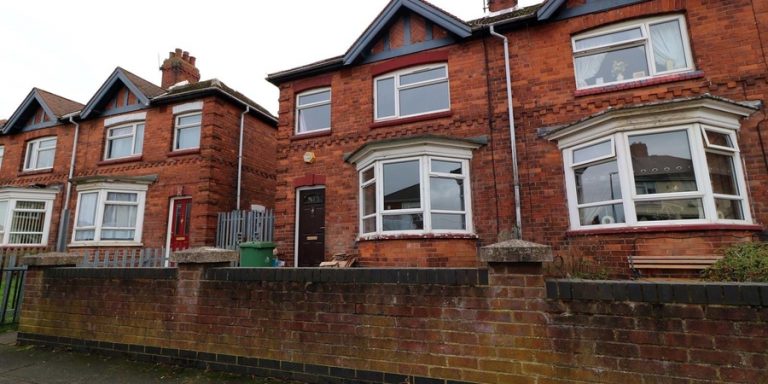 Posted 12 September 2018
A Storm is Coming
Those involved in anti-social behaviour on Grimsby's Nunsthorpe estate had better watch out – there's a Storm coming.
We've teamed up with Humberside Police and North East Lincolnshire Council to stamp out reports of stolen mopeds being ridden through the estate and young people hanging around in Shelley Avenue, intimidating and abusing passers-by.
And today we're calling on those living and working around the estate to do their bit too.
Sergeant Darryl Caroline said: "The aim of Operation Storm is to stop these issues in their tracks before they get out of hand.
"We know the impact that antisocial behaviour can have on people's lives and we won't stand for it.
"Where it's appropriate we will be making arrests and putting those responsible before the courts – but that's not always the best solution, particularly when young people are involved.
"The last thing we want to do is criminalise children where there is an alternative solution that's better for them and better for the community and that's where this partnership comes in.
"By working together we can issue Acceptable Behaviour Contracts to young people, which could result in their parents being fined up to £100 if they don't change their behaviour.
"And if this isn't enough of a deterrent, it could even lead to the whole family having to leave the area, as their tenancy agreement could be terminated."
LHP head of housing Deborah Tempest said: "This continued partnership between LHP, North East Lincolnshire Council and the police demonstrates our commitment to local residents within this community as we work together to stamp out anti-social behaviour.
"We encourage everyone to do their bit too."
A number of people involved have already been identified and Acceptable Behaviour Contracts (ABCs) have been issued to six people aged between 13 and 23-years-old.
Now we're trying to establish where stolen mopeds and motorbikes are being stored, so we can get them out of the hands of the trouble causers.
Sgt Caroline added: "If they don't have the bikes then they can't cause the problem, so we're doing a lot of work to track down where they are being stored so we can go and get them.
"We had a call recently to say a stolen bike had been hidden in the park and we were able to recover it and let the rightful owner know.
"If you know that bikes are being hidden or stored in your area, please let us know. You can drop into Cromwell Road or Victoria Street police station, stop our officers while they're out and about or call 101.
"If you'd rather not give your name, then you can also call Crimestoppers on 0800 555111."