Utility Safety
Gas Safety
If you smell gas/fumes or suspect that an appliance is giving off carbon monoxide fumes then telephone the national gas emergency number on 0800 111 999 or 0800 371 787 (for minicom or textphone users who are deaf or hearing impaired) from a telephone outside of the property.
Next steps:
Turn off the gas at the meter (make sure the valve is set to the off position)
Open the windows and doors to increase air ventilation
Put out any naked flames, such as cigarettes or candles
Don't use electricity switches
Get everyone out of the property and stay out
Telephone us on 0345 604 1472 once Cadent have attended so we can send out a Gas Safe Registered installer to carry out any further repairs
If you are worried someone may have carbon monoxide poisoning, immediately telephone 999 for medical help and ask for an ambulance.
Using gas appliances in your home is normally very safe and problem free but they must be serviced on a regular basis to make sure they are working safely and effectively.
Gas can be a dangerous substance and we want to make sure you are safe in your home.
Gas safety tips
Do not…
Fit a gas appliance yourself. It is illegal and could seriously harm you and others around you, and you could be liable for a fine of up to £5,000
Use a gas appliance if you notice a yellow or orange flame (except living flame fires)
Use a gas appliance if you notice soot or stains around the appliance
Cover the appliance or block the air vents, air bricks and/or outside flues
Interfere with safety valves, gas meters or other fittings
Use gas appliances other than for their intended purpose and according to manufacturers' instructions. For example: do not use a gas oven to heat a room
Leave your gas heater on when you leave the house or go to sleep
Sleep in any rooms where a gas heater is in use – please speak to LHP to discuss further support options
Leave young children unsupervised near heaters or any gas appliance.
Do…
Always keep your gas safety check appointment so we can inspect your gas equipment. If you are going to miss your appointment then please let us know and we'll arrange a new one as soon as possible
Allow our Gas Safe Registered engineers access to your home to complete the free gas safety check and service
Keep your copy of the Gas Safety service certificate
Get our permission if you want to replace a gas appliance and always make sure you use a Gas Safe Registered engineer
Fit an audible carbon monoxide alarm (we will only fit these to open-flued appliances) and act upon any alarms that may sound
Report any issues that you may be having with either your gas appliances or alarms, no matter how minor, to allow them to be inspected by LHP to ensure that your home continues to be safe.
Look out for lazy yellow or orange flames instead of crisp blue ones, black marks on or around the appliance and too much condensation in the room – they could mean your gas appliance has a fault
Know the signs and symptoms of carbon monoxide poisoning – headaches, dizziness, breathlessness, nausea, collapse and loss of consciousness
Telephone the free national gas emergency number on 0800 111 999 from a telephone outside of the property if you smell gas
Turn off your gas appliance if you think it is faulty and contact us immediately on 0345 604 1472.
Seek medical help immediately if you feel unwell.
Gas Safety Check
As your landlord we carry out a gas safety check at least every 12 months and provide you with an approved Landlords Gas Safety Record (LGSR).
Our heating team are all individually registered on the Gas Safe Register and as such are fully qualified to carry out your gas safety check and issue gas safety certificates.
Please make sure you keep to your appointment and let us in to carry out the check. It's free and could save your life.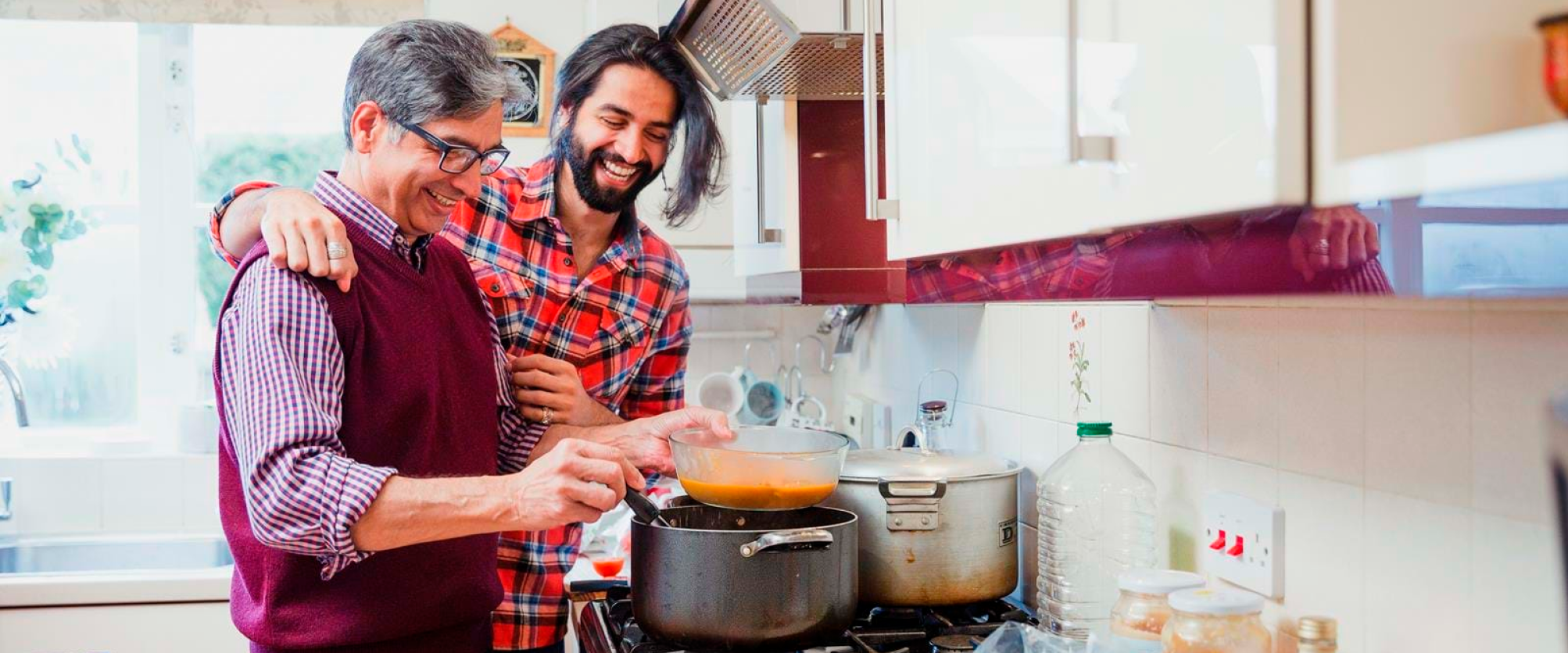 Carbon Monoxide
Gas appliances which are not working properly can cause explosions and also give off poisonous carbon monoxide fumes.
Carbon monoxide is produced when fuels such as gas, oil, coal and wood do not burn fully. It is a highly poisonous gas. You can't see it, taste it or smell it but it can kill quickly or cause serious injury with no warning. Symptoms include feeling tired and/or unwell, having headaches, chest pains and/or dizziness.
Danger signs of carbon monoxide on or around gas appliances can include:
Yellow or brown staining around or on appliances

Pilot lights that frequently blow out

Increased condensation inside windows

Yellow rather than blue flames (except for living flame fires).
The build-up of carbon monoxide can be a result of:
Appliances that have not been serviced or looked after properly

Burning fuel in an enclosed or unventilated space, where there are no air vents, windows or doors left open or ajar

Poor or improper installation or use of appliances – such as cooking and heating devices

Faulty or damaged appliances – heating or cooking

Heating appliance not maintained or serviced

Poorly ventilated rooms – sealed windows, no air bricks

Blocked chimneys or flues – birds' nests, fallen bricks, growing vegetation, bad DIY

Using cooking appliances for heating purposes.
If you have a carbon monoxide detector which alerts you to the presence of this gas or you believe that you may be suffering from the effects of carbon monoxide poisoning you should:
turn off the heating appliance immediately

open your doors and windows

vacate the premises

telephone gas supplier Cadent on 0800 111 999

seek medical advice
After Cadent have attended your property and you have received medical advice, including a blood test, we will then arrange for a heating engineer to attend your property to investigate further.
Remember – always treat an alarm as a genuine event and assume that action needs to be taken!
Water Hygiene
The hot and cold water systems in your home can provide an environment where bacteria can grow. This has the potential to become a danger to your health.
To help minimise any impact we would like to encourage you to take these basic steps to maintain good water hygiene:
Do not change the settings on your boiler or hot water system.
Contact LHP if:
you run your cold water taps and the water is taking longer to get cold than it usually does in your home

you run your hot water taps and the water is taking longer to get hot than it usually does in your home, or it is not as hot as it usually is

Ensure all taps and the shower in your home are used regularly (at least once a week)

Please clean and descale all taps at least once every three months

Please clean, descale and disinfect your shower head at least once every three months. Make sure that it is clean and fully rinsed before using it again

If you use a garden hose or water butt, remember to flush these out too so any stagnant water is removed

If you go away on holiday, when you get home, run all of the taps and shower in your home for at least 3 minutes, and keep away from the water while it is running. If you find any issues with the water (temperature and/or discolouration) please contact LHP straight away
LHP has a responsibility to take precautions to maintain water hygiene in the hot or cold water system of your home, but you as tenants and residents also have an important part to play in taking these simple and practical precautions. If you need to report an issue, you can contact us on 0345 604 1472.
As part of its responsibility, LHP are delivering a planned risk assessment programme within its stock.  This assessment shall review the current condition and layout of the hot and cold water system within your home and advise as to whether this can be improved.  Please help assist LHP in delivering this programme by allowing assessors access into your home to undertake these assessments to ensure your own safety.
You can also download this leaflet, which gives you all the information on water hygiene in one handy document.