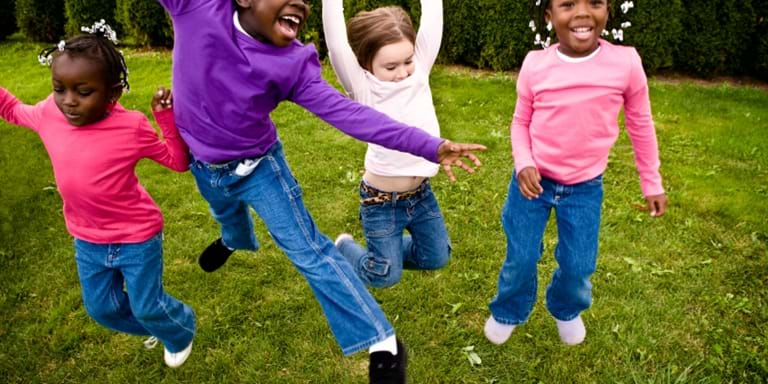 Family Fun
"I'm bored!" Weekends and half-term to long summer holidays; sunshine or British rain – it can be difficult to find fun, affordable family activities on a budget that keep the kids amused. Here are a few handy hints:
Twelve cheap activity suggestions
Get walking
To the beach, the lake, your local park. Turn it into a nature walk seeing what animals you can see and the different types of flowers or trees you can count.
Card making
Use scraps of paper, card packaging, old magazines and newspapers to create personalised birthday, Easter and Christmas cards. Perfect for a rainy day.
Sock puppets
Get the kids to decorate old holey socks and create unique sock puppets.
Get cooking
Enlist the children as your helpers in the kitchen creating cheap, tasty and healthy meals.
Home cinema
Rainy and cold? Snuggle up at home, close the curtains, put down the cushions and turn your living room into a cinema. Much cheaper and lots of fun.
Visit the library
Your local library is a great place to visit. As well as having a wide choice of books to borrow, they often hold lots of fun sessions and special events throughout the year. Visit Lincs Inspire or Lincolnshire County Council for more information.
Board game session
Dig out your old board games and while away a rainy afternoon.
Teddy bear's picnic
Be it sunshine or showers, set out a blanket, grab the children's teddy bears and create an at home picnic inside or out – north or south.
Visit the park
There are over 60 parks and open spaces in North East Lincolnshire and Boston many with well-equipped play areas. Go discover in the north or south.
Treasure hunt
Why wait for Easter. Set up a mini treasure hunt in the garden by hiding small packs of sweets, treats, toys or clues.
Make your own tent or den
Use old sheets, blankets or table cloths to create your own festival feel. Drape over the clothes line or clothes horse and secure with pegs.
Fifty things to do before you're 11 ¾
The National Trust have put together a list of fifty activities to do before you're 11 3/4.
Take it away
Take it away is an Arts Council initiative to help children and young people get involved in learning and playing music by providing interest-free loans of up to £5,000 for the purchase of musical instruments.
To be eligible to apply for a Take it away loan, you must be:
Over 18 buying an instrument for a child under the age of 18 or
Aged 18-25 years and using the scheme to buy an instrument for yourself (or someone else as a gift).
You must also be:
A permanent UK resident
Be working at least 16 hours per week
Have a building society or bank account so you can set up Direct Debit payments.
You can borrow between £100 and £5000 to help spread the cost of buying an instrument. It's simple to use, just follow these steps.