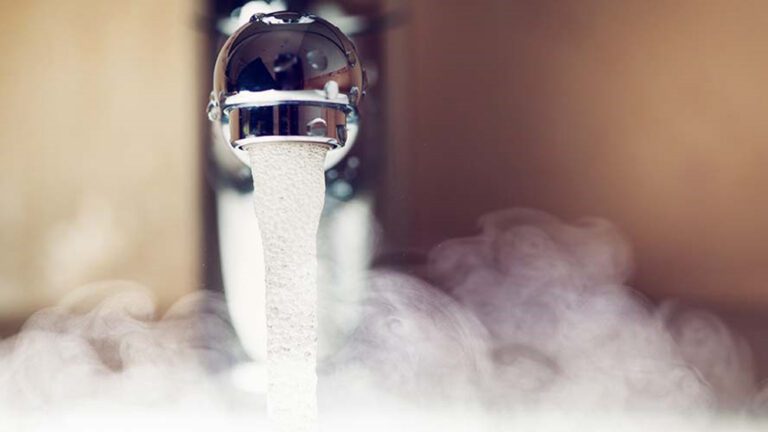 Heating and Hot Water
If you experience problems with your heating or hot water there are a couple of simple checks you can do:
Turn up any room thermostat
Turn up all radiator valves to max
Press the reset button on your boiler if you have one
Check that you are in credit if you have a token/payment meter
If you find that your heating fault has resolved itself before the engineer attends please telephone and cancel your repair request so we can send the engineer to another emergency.
Please be mindful that if you are reporting full heating or hot water failures when there is just a problem with an individual radiator, this will divert engineers away from tenants who may not have any heating or hot water such as elderly tenants and tenants with small children.
We need to prioritise our service and if you are found to have falsely exaggerated a fault to receive an urgent engineer visit, we may recharge you for the callout.
Frozen pipes
To prevent frozen pipes:
Try to keep your heating on (even at low temperature) in all rooms where this is possible.
Regularly run your taps, particularly the tap(s) nearest the stop cock to ensure a regular flow of water through your pipes.
Check the location of your stop-cock or sure-stop and check this is working.
Please make sure you take the sink plug out.
If your pipes are already frozen:
Please keep the tap closest to the stop cock or sure-stop on so you will know when the water flows again.
Ensure your heating is turned on.
Check the water flow regularly and that there are no leaks or burst pipes within the property. If there are, please turn off the water supply straight away and report this to us on 0345 604 1472.
If you experience any leaking pipes:
Please turn off your stop-tap or sure-stop and report this to us on 0345 604 1472.
If it is safe to do so, please isolate your electricity at the consumer unit/fuse board. This is the box which contains your trip switches. If it is wet please do not touch it.
If you can, please contain any leaks using buckets.
If you are going away during a cold period for any length of time, please turn off the water and leave the heating on at low temperature.
If the mains water supply to your property is frozen we may not be able to assist you. You may need to contact your water supplier for further advice but please do not hesitate to call us if you need any advice or assistance.
NIBE Boilers:
A small number of our properties are fitted with NIBE boilers. The NIBE Fighter F360P is an electric boiler which recovers heat from ventilated air. What this means is that where possible the boiler extracts heat from the air of hot rooms such as the kitchen and bathroom which it uses to heat the hot water and central heating system.
The boiler also has a secondary immersion heater that it uses when needed to supplement the heat recovery. The immersion heater is like the heating element in an electric kettle.
The system when well set up and operating in auto mode can be very energy efficient. To help you do this, we've put together some basic tips on best use of the NIBE boiler system. This is only intended as a basic guide. For more information please refer to your boiler manual.
You'll also find more information on this video put together by the people at NIBE.
If you are a LHP tenant and wish to report a repair to your boiler or need any help or advice please contact us directly.
If you are a homeowner through the shared ownership scheme you can find further help and information on the NIBE website. (Contemporary and Energy-efficient Heat pumps From NIBE – NIBE)