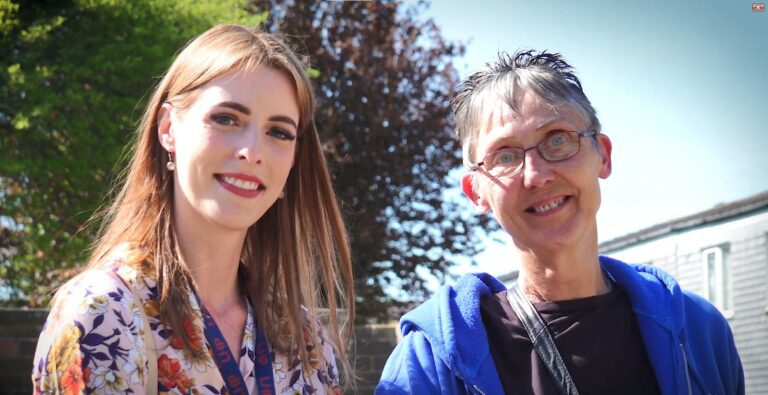 Posted 13 April 2023
Introducing Tenant Satisfaction Measures (TSMs)
To ensure we deliver quality services to our customers, we monitor our performance, and compare ourselves with other similar housing providers.  Our survey partners, Acuity, have been carrying out surveys with customers to measure our performance since April 2022.
In April 2023, the Regulator for Social housing is introducing Tenant Satisfaction Measures, or TSMs for short, that all housing providers must report on.  This gives our customers a better insight into how we're performing, in comparison to other housing providers nationally.
What are TSMs?
TSMs are performance measures that all housing associations must report upon in a bid to drive up standards for customers and give them a better understanding of how we are performing as a landlord. The measures will give you, our customers, improved visibility and ability to hold us to account when things don't go right. Each landlord is required to publish their results, starting in Summer 2024, to give customers the opportunity to compare their landlord with others in the same sector.
There are 22 satisfaction measures in total, and they are split into 2 parts. 10 performance measures, that we will collect through management performance information and 12 customer perception survey measures that will have to be collected through surveying our customers directly.
The TSMs cover the following key areas:
Overall satisfaction
Keeping properties in good order
Maintaining building safety
Safety checks
Respectful and helpful engagement
Effective handling of complaints
Responsible neighbourhood management
You can find more details of the TSMs and why they have been introduced on the gov.uk website here.
Why is this happening now?
In 2020, the government published The charter for social housing residents: social housing white paper, which sets out ways to improve things for people living in social housing.
One of those improvement measures is bringing in a set of tenant satisfaction measures.
These measures will:
let customers see how well their landlord is doing
gives the government and the Regulator an idea of which landlords might need to improve things.
When will this start?
From April 2023 all housing providers must start to collect data around the 22 satisfaction measures.  We will do this by surveying our customers and from Summer 2024, this information must be reported to the Regulator for Social Housing to be made public.
Our survey partners, Acuity, will contact customers to collect feedback and will report this data to us on a quarterly basis, along with some additional questions which will give us more insight into your experience of our services.  This will then give us a clear picture of areas we need to work on, to improve your experience with us.
Just 10 minutes of your time will make a real difference to our services by providing us with the honest feedback we need to make improvements. Some of you may already be familiar with Acuity, because they already work on our behalf to complete surveys when you have an interaction with us including – repairs, anti-social behaviour, complaints and when you move home.  The TSM surveys are different, and not related to any recent involvement you have had with us, but on your overall perception of how we're doing as your landlord.
Calls from Acuity are genuine and calls will only come from this telephone number: 01273 093939
If you'd like to find out more about Acuity, you can visit their website.